Partner Event: Public Lecture with Joel Mokyr
Date
From: Monday December 4, 2017, 6:00 pm
To: Monday December 4, 2017, 8:00 pm
Join the Centre for Transformative Innovation for a public lecture with Professor Joel Mokyr - Northwestern University
Recently, economists such as Harvard's Larry Summers and Northwestern's Robert Gordon have revived the concept of "secular stagnation." First proposed by Alvin Hansen in 1939, the concept suggests that the "Great Enrichment" that the world experienced since the Industrial Revolution in the eighteenth century may have been a passing episode. Growth may soon slow down to an imperceptible trickle. Is this a realistic prediction? Professor Mokyr discusses how rapidly improving research tools impact on future economic well-being and how the threats to growth are coming from the institutional-political direction, not traditional economic forces.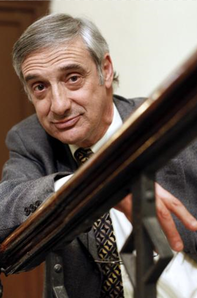 Professor Joel Mokyr is the Robert H. Strotz Professor of Arts and Sciences and Professor of Economics and History at Northwestern University, and Sackler Professor at the Eitan Berglas School of Economics at the University of Tel Aviv.
Joel Mokyr conducts research on the economic history of Europe and specializes in the period 1750-1914. His current research is concerned with the understanding of the economic and intellectual roots of technological progress and the growth of useful knowledge in European societies, as well as the impact that industrialization and economic progress have had on economic welfare. He is a Fellow of the American Academy of Arts and Sciences, the Econometric Society, and the Cliometric Society as well as the Italian Accademia dei Lincei and the Dutch Royal Academy. He was the 2006 winner of the biennial Heineken Award for History offered by the Royal Dutch Academy of Sciences and the winner of the 2015 Balzan International Prize for economic history.
Professor Mokyr presents his explanations for the Industrial Revolution in the 2016 book A Culture of Growth: Origins of the Modern Economy. This most recent printed work has been described as a "brilliant book...consistently interesting, even witty. It sustains interest right down to page 337... The book is not beach reading. But you will finish it impressively learned about how we got to where we are in the modern world."
The event will be chaired by Professor Michael Gilding (Pro Vice-Chancellor of the Faculty of Business and Law, Swinburne University)
Event Details
Guests are welcome from 5:45 PM
at the AMDC Lecture Theatre 301 (level 3). The Lecture will start at 6:00 PM and will approximately finish at 7:15 PM. Guests are then welcome to drinks and canapes in the AMDC foyer after the lecture.
Parking
The closest paid car park is at 17 Wakefield St. However, 1 & 2 hours free off-street parking may be available along William St and Burwood Rd. These are subject to restrictions, please double-check signage.
Venue
Swiburne University of Technology
AMDC301 Lecture Theatre, AMDC Building, 457 Burwood Road, Hawthorn VIC 3122
Share this with your friends